OHS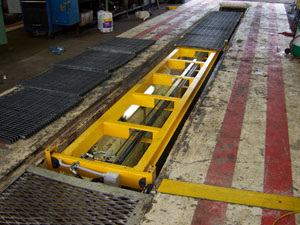 EWT is the brainchild of a local Darwin mechanic, Hew McDonald.
Hew is the inventor of a hydraulic/cable elevating work platform in a mechanic's pit.
Operated by remote control, the system will:
Reduce workplace hazards
Improve workplace efficiency & productivity
Improve technician/mechanic posture & comfort
Each Platform is custom engineered by Coltech Planning and installed by EWT to suit the pit, ranging in size from 5m to 20m long.
The next phase of this project is to engineer a portable Elevated Work Platform that can be moved from one site to another.